"Chunky" is a circular furniture line made from recycled wood and textiles. 
This furniture is made from Cross Laminated Timber, CLT, saw residues that are reclaimed by FIX.
We repurpose and celebrate the mass of this waste material by making extremely durable, solid wood furniture.
This circular furniture line stores Co2 and prevents precious materials from going into the waste cycle.
Chunky is an opportunity to make your interior work with the environment.
Similar to the Japanese Wabi Sabi philosophy, we celebrate irregularities and the beauty of imperfections. 
Chunky is resilient, like a vintage pair of jeans or an old suitcase. Chunky will last a lifetime and grow character and patina over time. 
This makes Chunky excellent for use in public spaces, offices, and homes. Both for interiors as well as exteriors.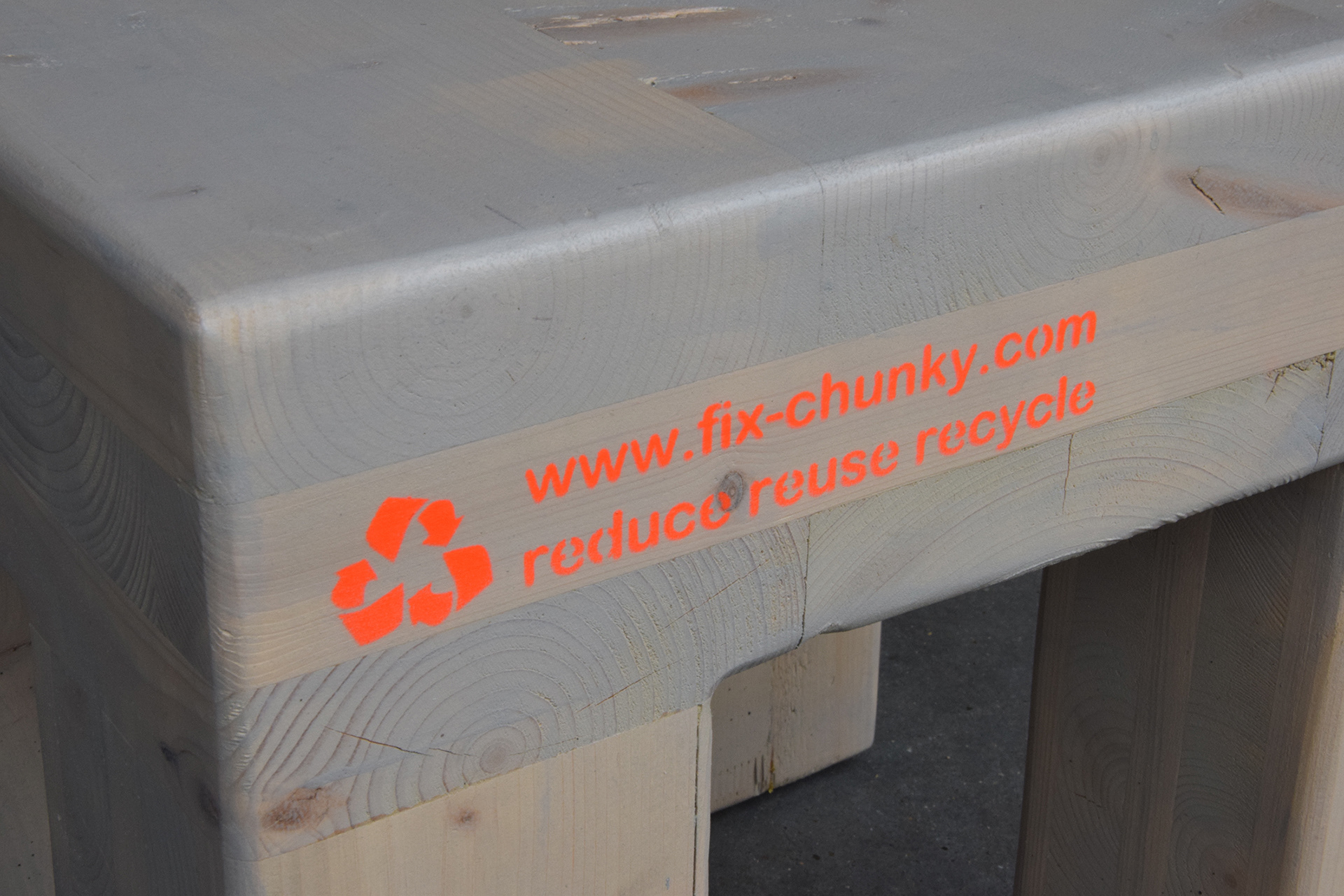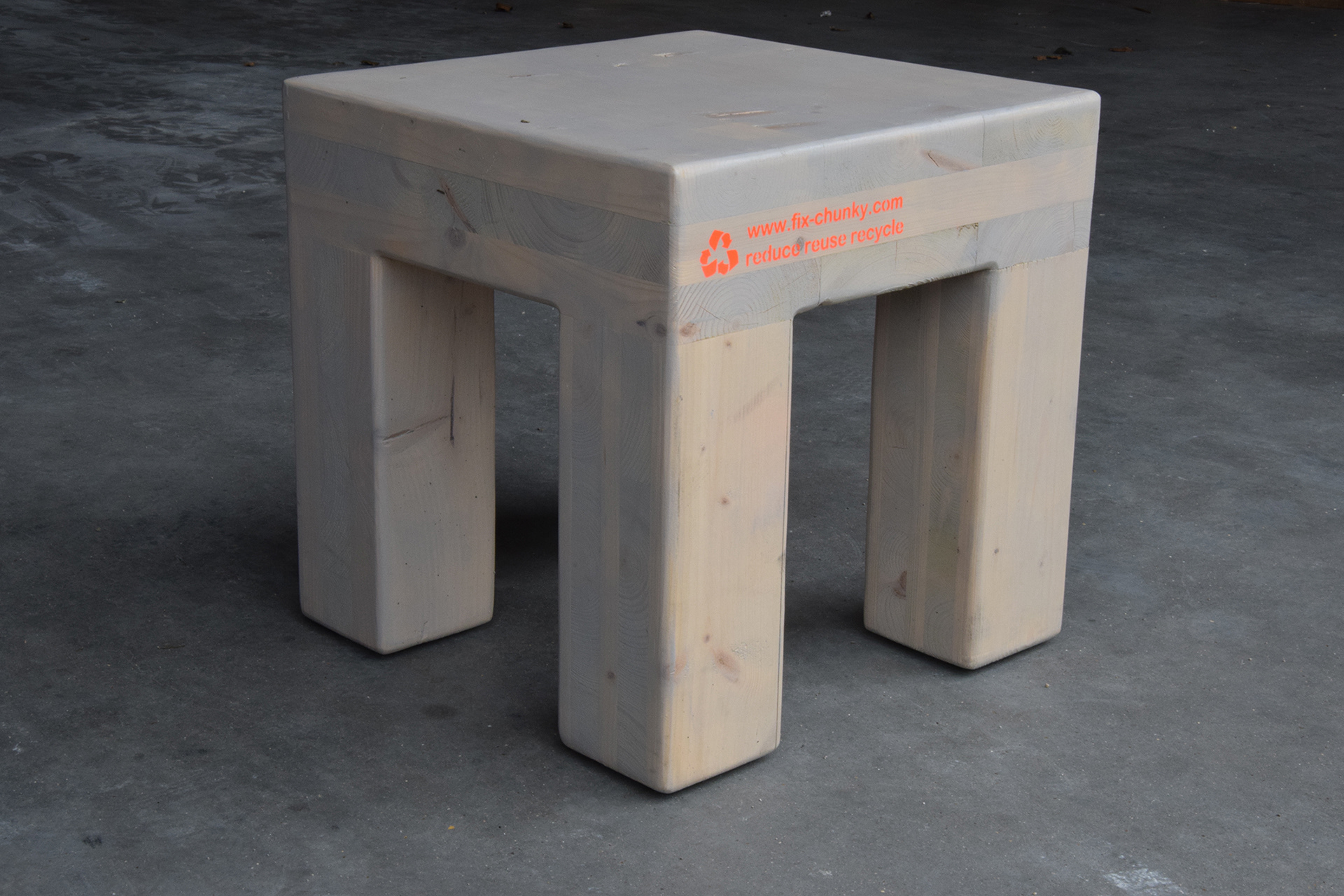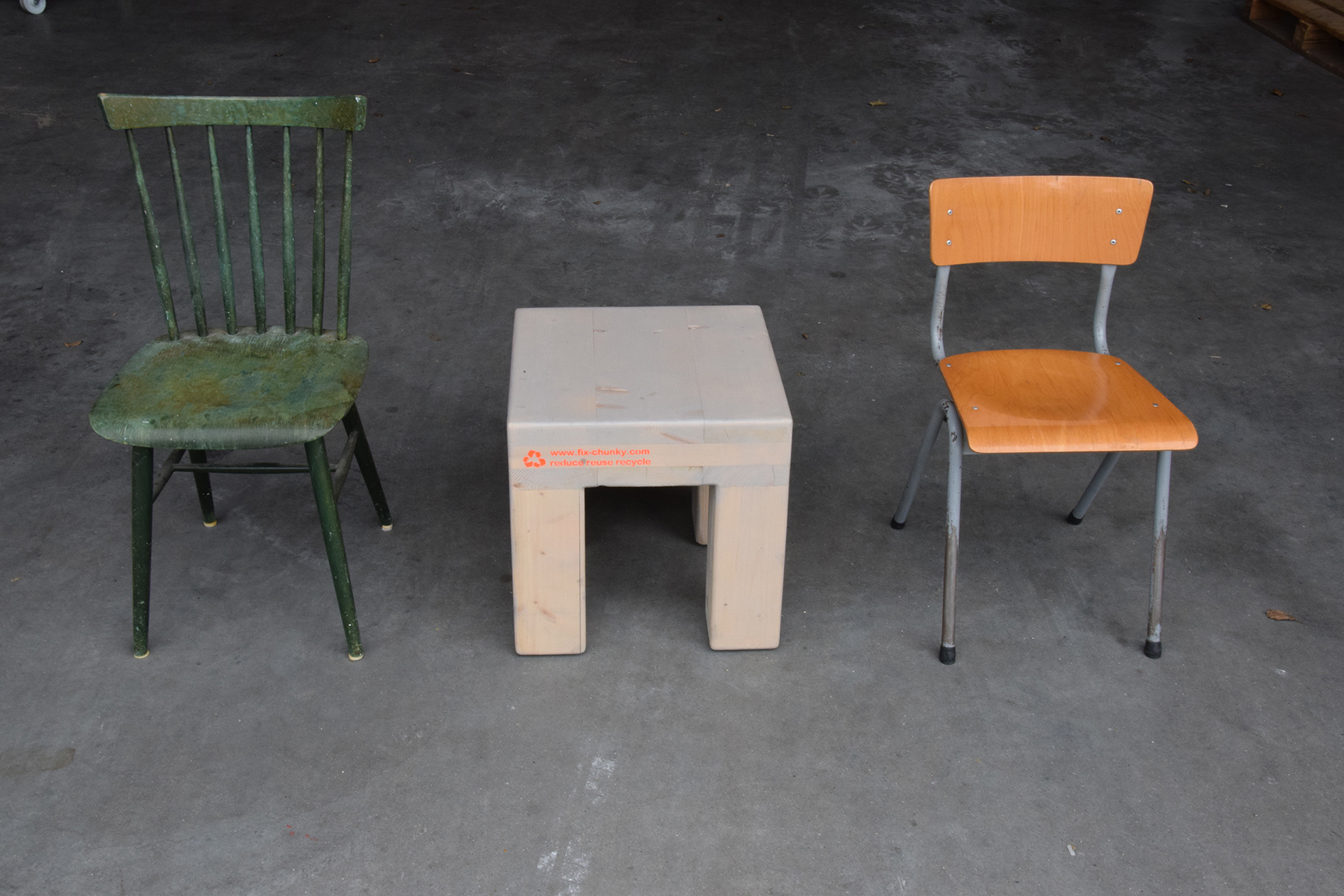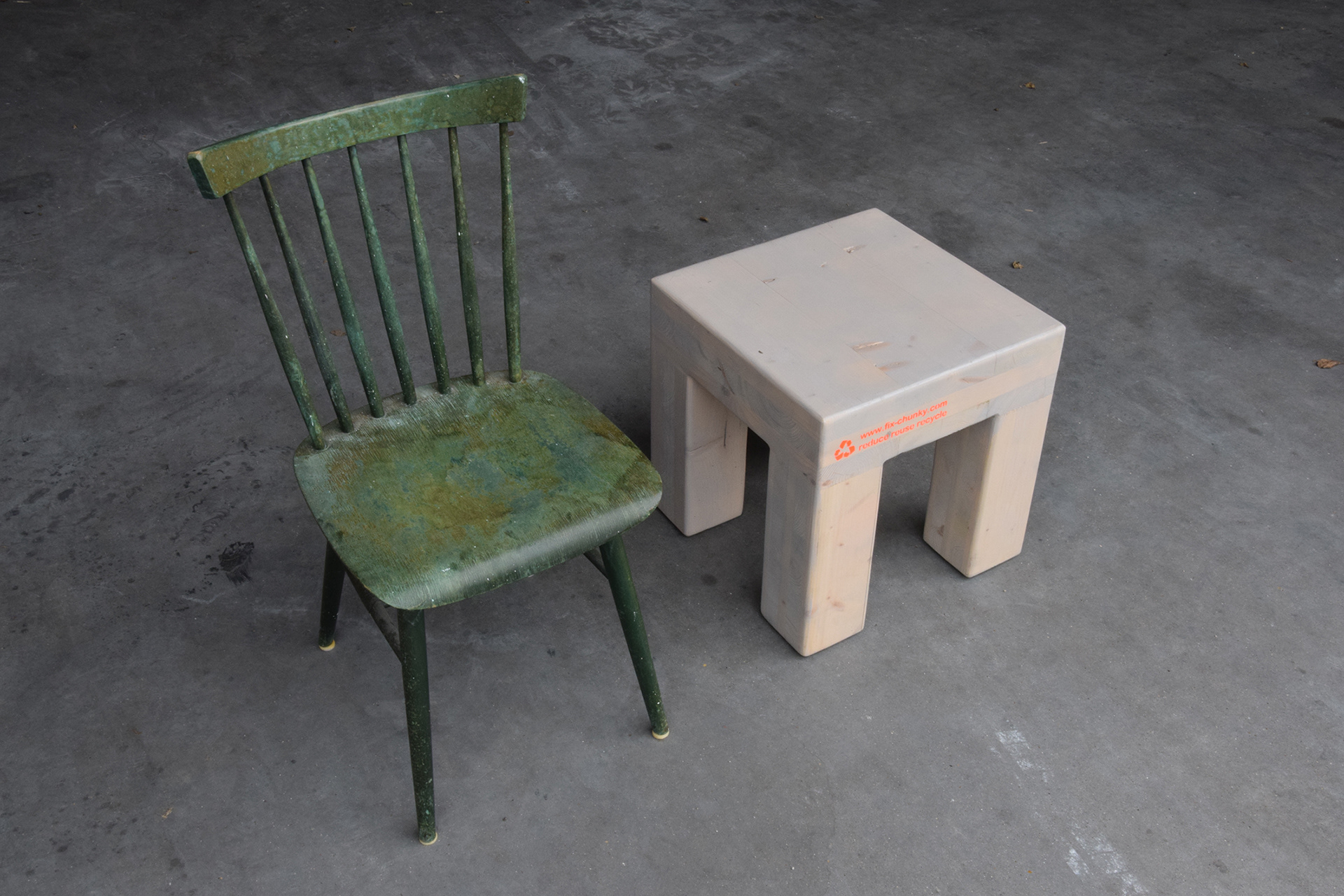 We rescue this saw residue at the CLT factory in Germany and bring it to our facility in the Netherlands. 
There we carefully make inventory of the left-over pieces and design furniture those pieces can be used for. 
We build all furniture by hand in collaboration with various highly skilled furniture builders in the Rotterdam region.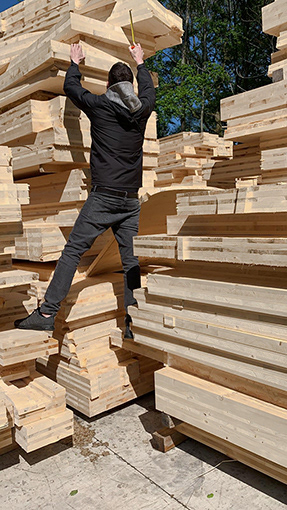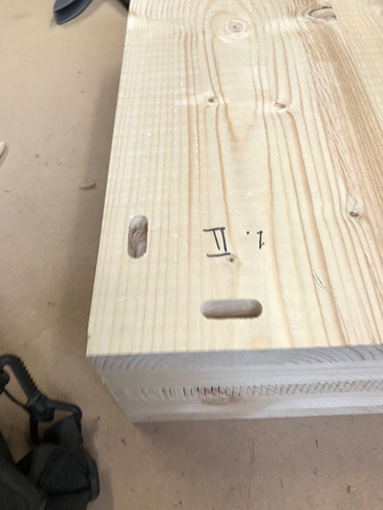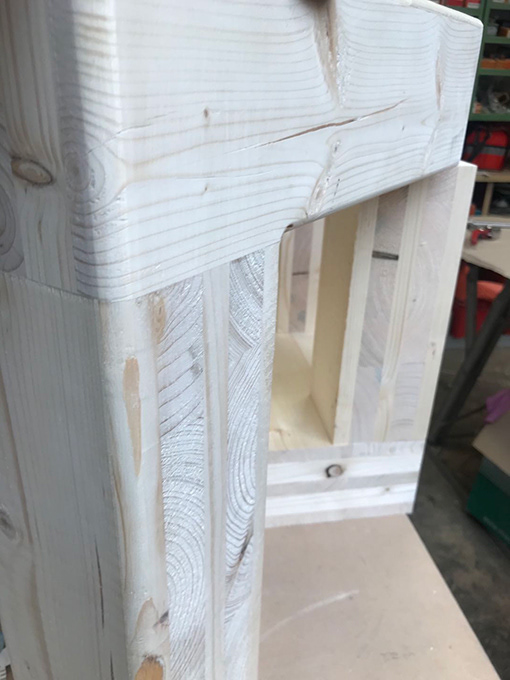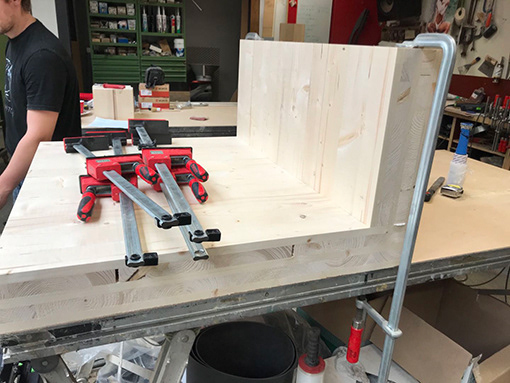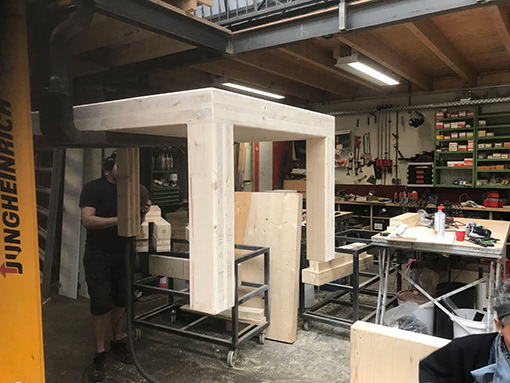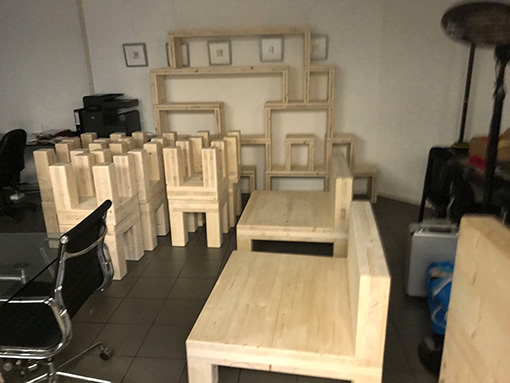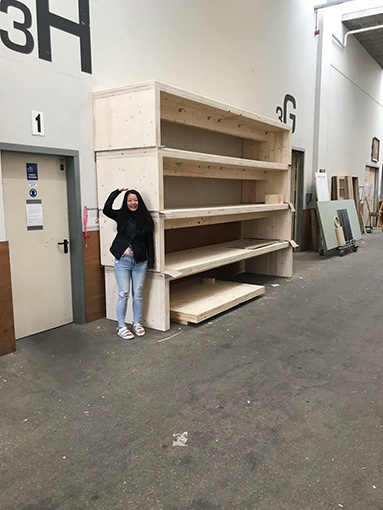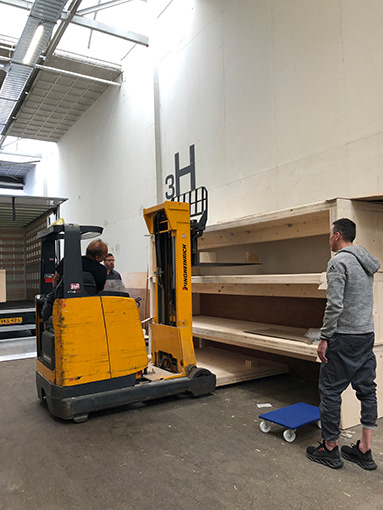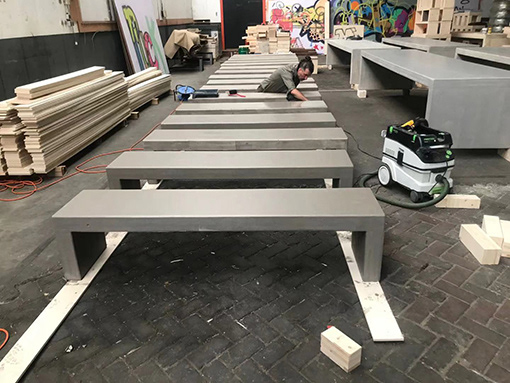 All pieces can be finished to your specification suitable for indoor or outdoor applications. 
Underneath a demonstration of a small stool/table being treated with Shou Sugi Ban (焼杉板). This technique originated in 18th-century in Japan as a method of charring wood in order to colour, waterproof and preserve the timber.